Town Hall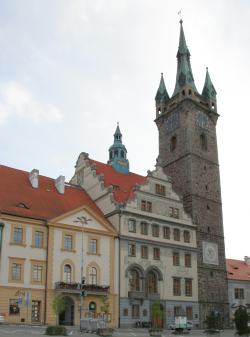 It was built at the same time as the Black Tower in the 1650s. The decorative building gave evidence of the town's riches.
From the 1st floor it was possible to pass through into the Tower, where there was a dungeon used as a torture chamber.
Later the town hall was rebuilt several times, lately between 1923-1925 in neorenaissance style after a project of the architect Josef Fanta.