Catacombs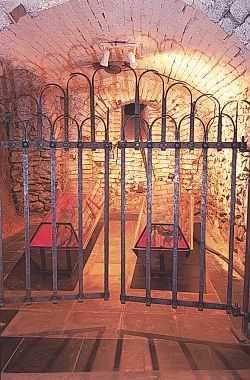 Subterranean crypt concealed under the Jesuit church was established during the church construction in the early 1770s.
Members of the order, as well as notable citizens, noblemen from the surroundings and other benefactors were buried there. Burying in the crypt was ended by the emperor Joseph II's patent in 1783.
Thanks to an elaborate system of air circulation bodies in oak coffins were gradually mummified and conserved. The crypt can be visited through the entry on the right-hand side of the church.