Nativity of Virgin Mary Archdean Church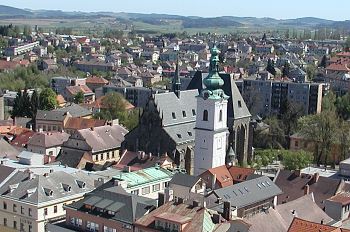 The oldest church in the town was established shortly after the town foundation in the late 13th century. From the original building only a smal part was preserved.
After 1400 the presbytery ws rebuilt, in 1550 the nave was reconstructed after  the vault had fallen in.
The furniture comes from the Baroque era. After 1685, when the miraculous image was placed upon the main altar, it becomes an important pilgrimage church.