Dominican St. Laurentius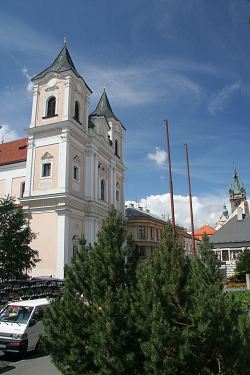 History of the church is closely connected with that of the Dominican monastery. The present-day church was built by the Dominicans after the town fire in 1689.
In 1785 it was bought by the town and changed into a storehouse. For some time in the second half of 19th century it was used as a student church for the grammar school.
In the course of the 20th century the church interior furniture was removed and nowadays it is used for art exhibition purposes.