Town history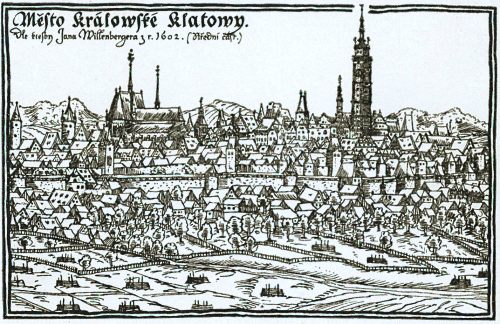 The royal town of Klatovy was established by king Premysl Otakar II in 1260 on the site attached to a 13th century trade route, connecting Bohemia and Bavaria. Development of handcraft, trade and a number of royal privileges brought the town large income, so in the 16th century it became one of the richest towns of the Bohemian Kingdom whatsoever.
The heyday period was finished by the Thirty Years' War. At that time jesuits arrive, whose activities were changing the town for the next 150 years, making it an influential education centre. After 1685 Klatovy becomes an important pilgrimage town, when the Catholic Church confirmed that a local image of Virgin Mary shed human blood.
In the late 18th century Klatovy was a district centre. In the 19th century carnations - emblem flowers of the town - began to be grown and cultivated.
Today the town population exceeds 23.000 and is one of the most attractive in the area close to the Sumava mountains.